How to make a presentation interactive
There are several challenges to overcome in order to make a perfect presentation. The first challenge is to collect and structure the right information and then generate a visually appealing presentation. And once you have reached this point, you still have to go one step further: finding the most appropriate way to capture people's attention.
Even the most original content you have ever created can go unnoticed if you don't take a moment to plan what elements you can add to make your presentation more interactive and dynamic. 
You have to ensure that they keep their eyes glued to the screen. As you may know, this is a difficult challenge, as we are barely capable of spending more than 10 minutes paying full attention to a presentation. 
Give rhythm to your content. As if it were a symphony, add moments of calm, in which information reigns, and others of contrast, in which you add different techniques and tools to regain lost attention.
Learn with the following tips how to make an interactive presentation. Mix and match the ones that best suit the type of audience you are going to meet! 
10 tips for creating an interactive and fun presentation
Here are 10 tips on how you can make a great interactive and fun presentation to better connect with your audience:
1. Break the ice with the introduction
Do you want to get off to a good start? Prepare your introduction in advance! The first sentences you formulate should provoke a surprise effect on your audience.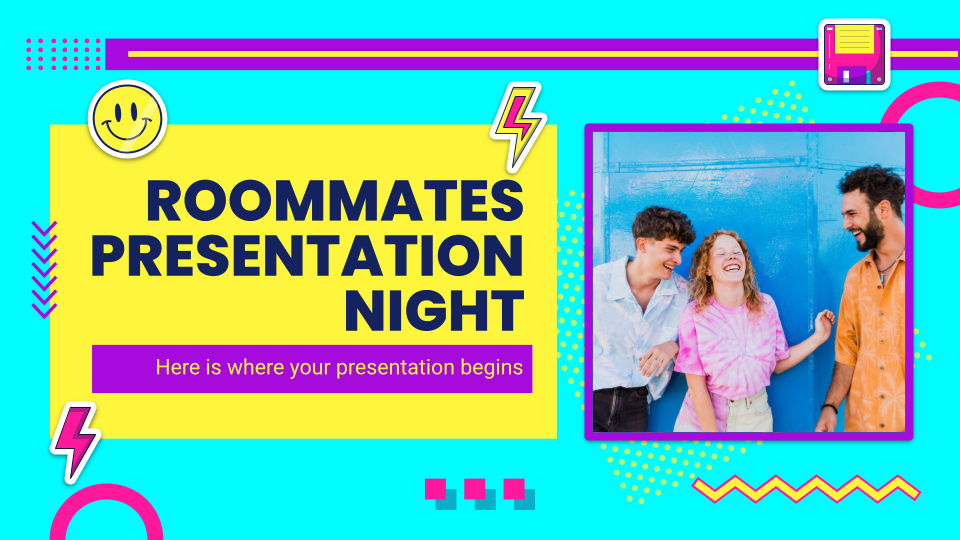 Some effective ideas for capturing interest from the first minute are:
Give a statistic or historical fact that is shocking.
Ask an introductory thought-provoking or debate-provoking question.
Explain a personal anecdote that you can connect with the theme of your content and that resonates with your audience.
If you need a good dose of ideas to get your introduction off to a great start, you can read more tips in our post on tips to start an incredible presentation.
2. Ask debating questions 
Avoid at all costs giving a linear presentation, i.e. getting on stage and giving a half-hour or hour-long colloquium. If you do, you will see a few sleepy faces in the audience or someone checking their mobile phone notifications.
In order to fuel interest, generate discussion questions that invite reflection or defend different points of view. Formulas such as "what if?", although they have been used for years, are still very effective in creating expectation.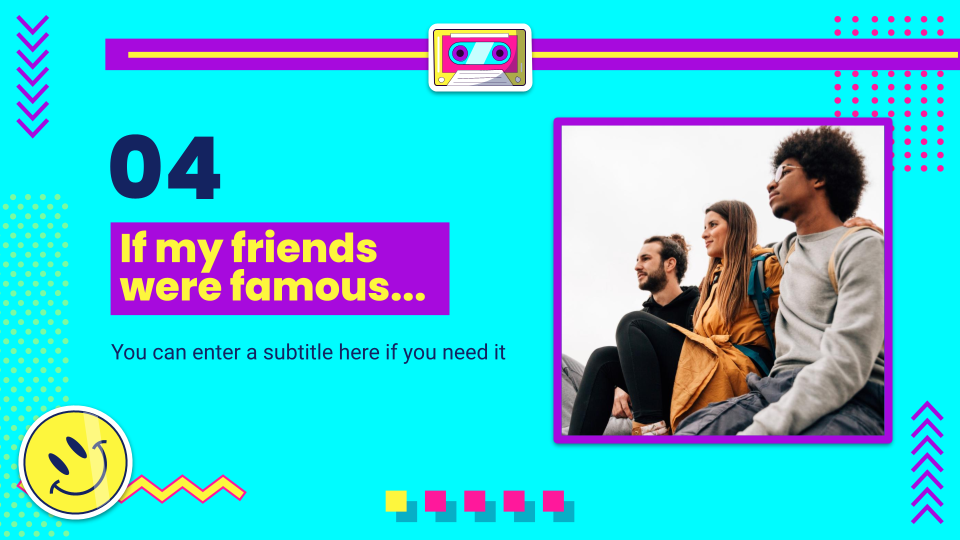 As well as inviting them to intervene in a loud voice, ask questions with several closed alternatives to encourage them to choose and vote by a show of hands on the different proposals.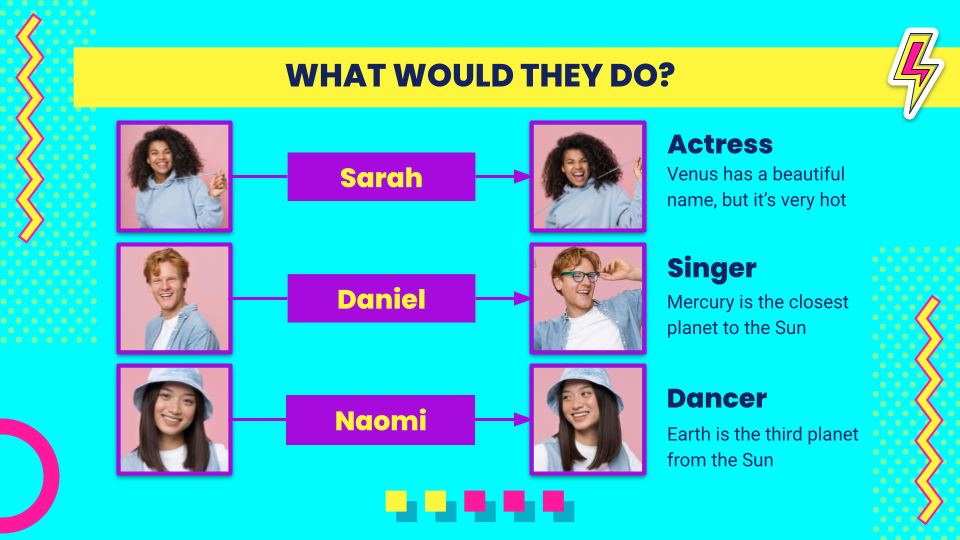 Extra tip: At all times, make it clear that you are open to questions. 
3. Incorporate visual effects such as animations 
Spice up your design! A good dose of animations and transitions will help you to keep people's eyes on the screen because you generate so much curiosity that they are waiting to see what the next slide has to offer.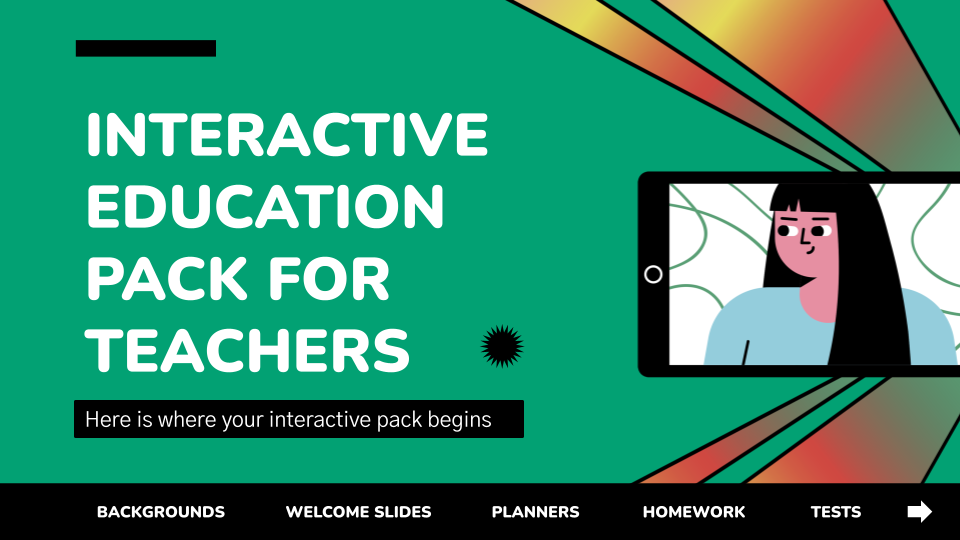 At Slidesgo, we are firm believers that the visual aspect of a presentation is one of the pillars on which successful presentations are built (otherwise we wouldn't put so much love into our templates!).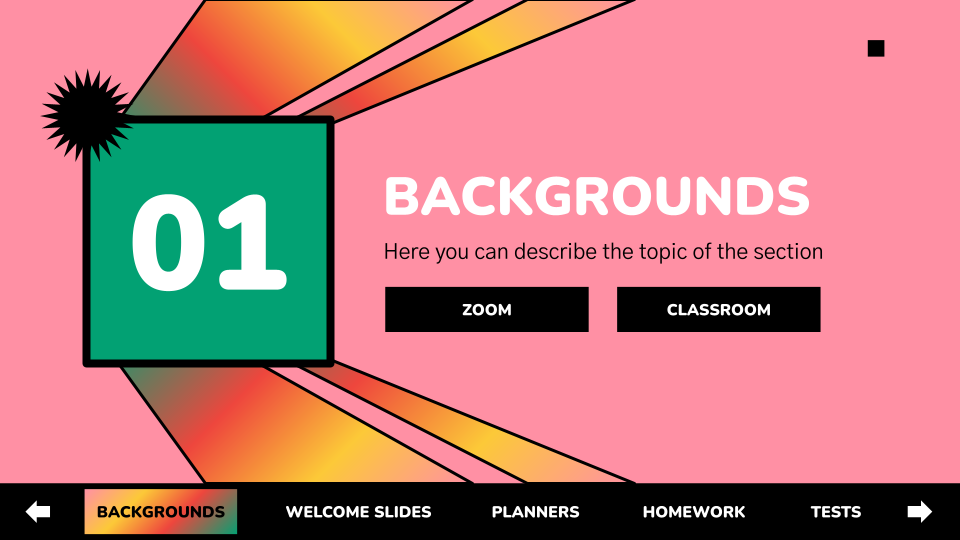 Be concise, organize your content well, and if you want to bring it to life, we recommend you also use 
our exclusive PowerPoint templates, which include just the right amount of animations to stand out with unique PPT designs.
4. Prepare surveys or quizzes
We all love to play games and taste victory - why not set up a quiz game?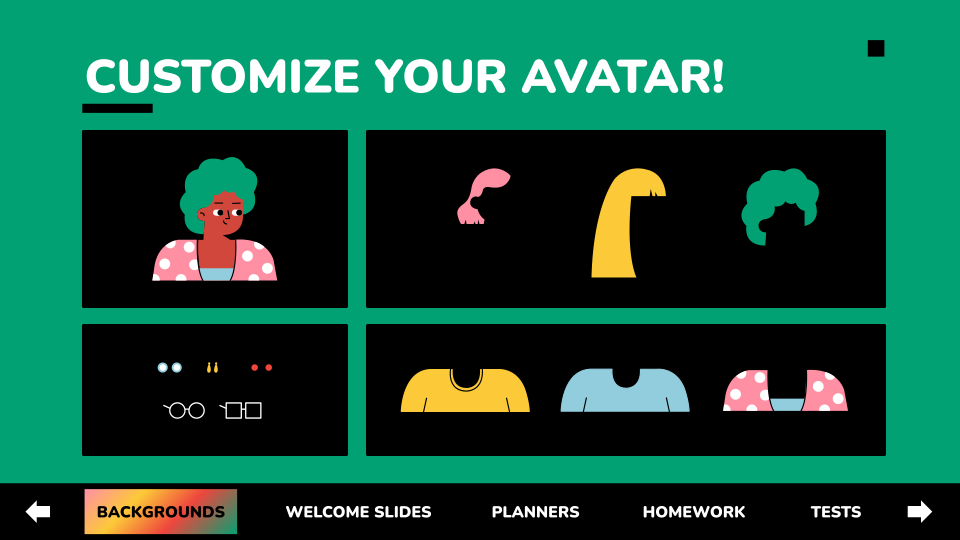 Reward the quickest, the most original, the most realistic answer... Depending on the topic of your content and the age of your audience, you can choose one or the other. What is essential is that they feel challenged and want to make an effort to listen, learn and respond. 
Trivial games are also ideal for groups, so divide your audience into small teams to discuss and debate the questions you ask them!
5. Share the stage with others
A great way to make your presentation more interactive is to share the spotlight with another person. Having a second perspective makes the topic more entertaining.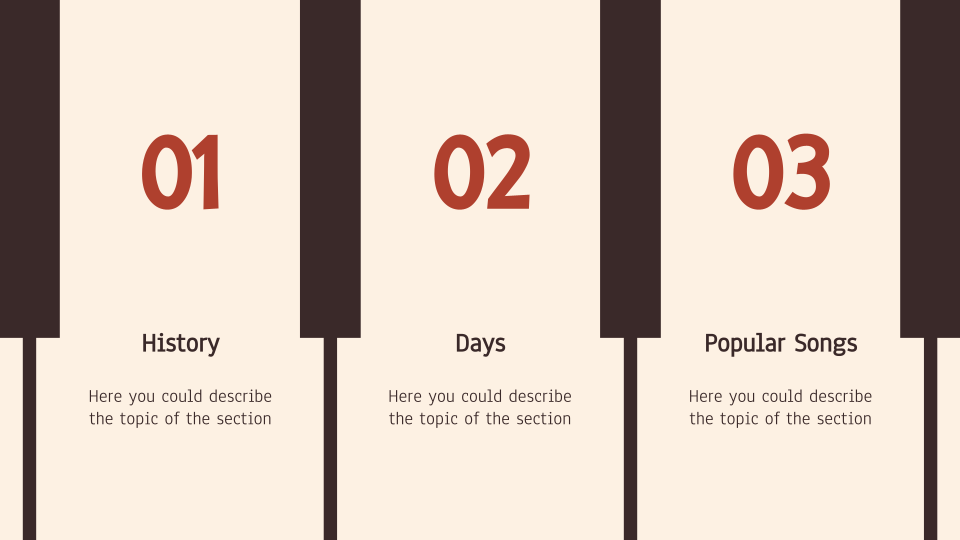 How can you implement this dynamic? Prepare in advance the intervention of someone who can expand on your content or, directly, set up a session with two speakers to maintain an active conversation.
6. Add videos
A few minutes into the session, incorporate a video that matches the content you are explaining. What types of videos can you use?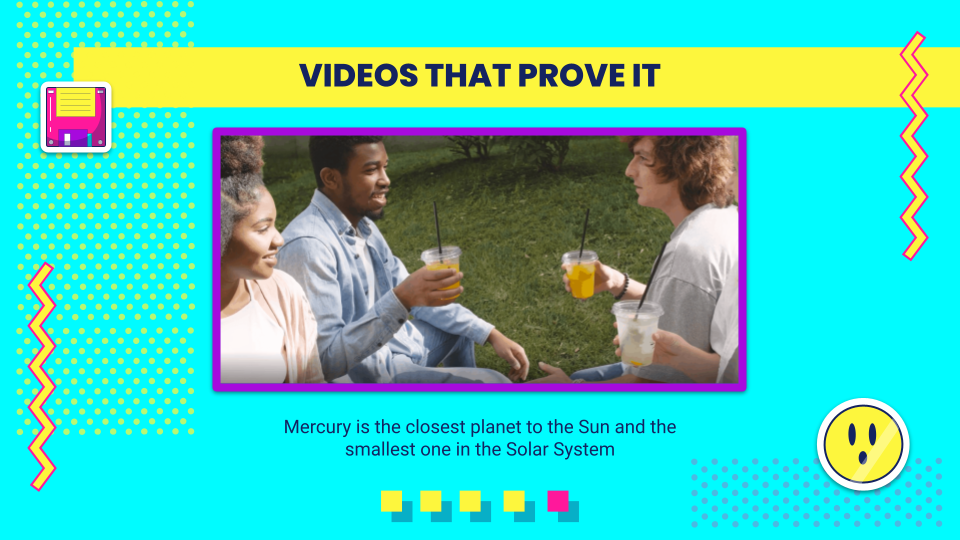 A real example of the content you are presenting.
An inspirational video in line with the mood you are portraying.
An audiovisual piece that repeats and therefore reinforces the concept explained.
One that generates a subsequent reflection or debate to link with what has been explained previously or with what you are going to introduce next.
7. Incorporate props in line with the topic
Are you teaching a history or music class? Perhaps you have an object at hand to help visualize the concepts or connect the dots in your story. Or imagine the huge surprise you would cause by holding in your hands the prototype of your company's new product or displaying the printed poster for your next advertising campaign.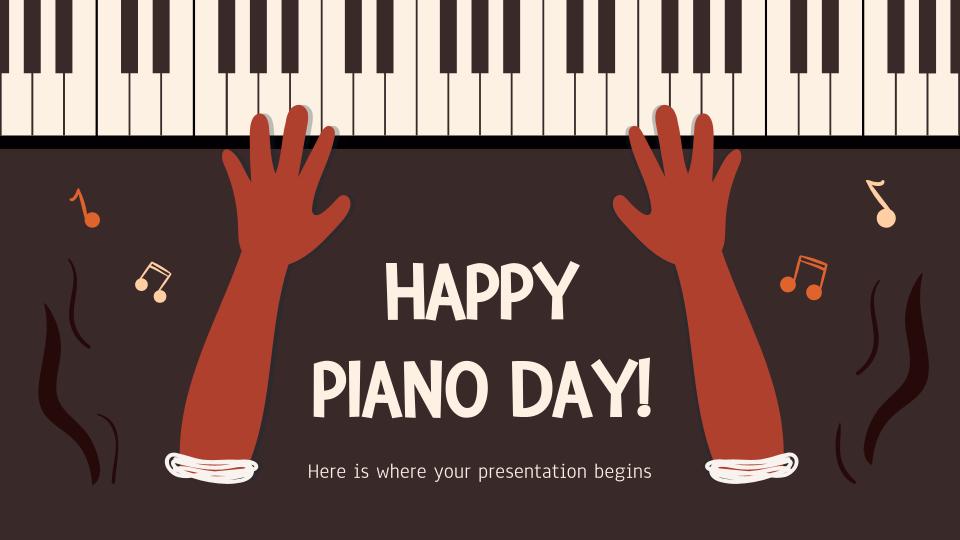 Any element that makes your story more visual serves the dual function of entertaining and informing. Therefore, remember that not any object will work. It must be one that is directly related to the information given.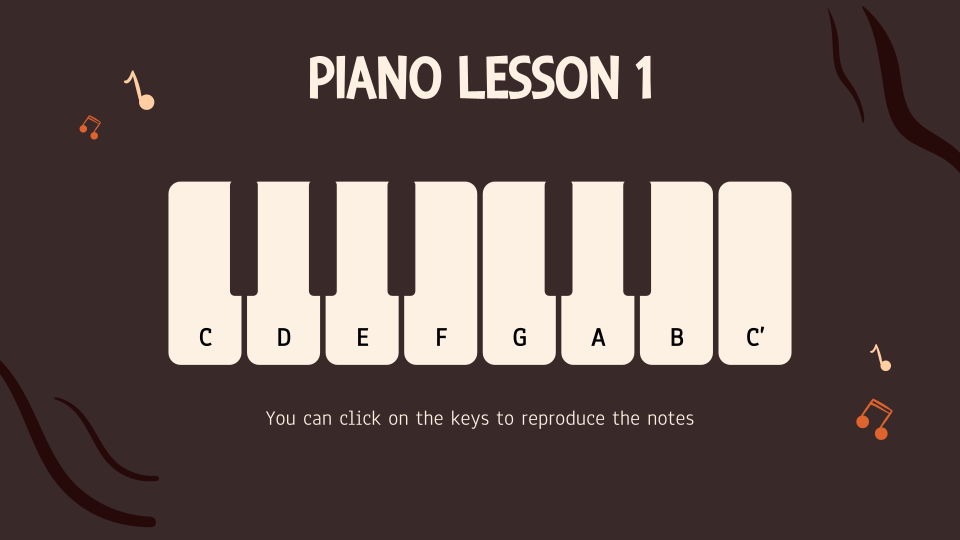 8. Bring social media into the equation 
Hashtag #themostinteractivepresentation! Social networks are your allies. If you are at a conference, you will see how more than one person is dedicated to immortalizing it with photographs that they later upload to their social media accounts. 
Take advantage of the power of Twitter or Instagram and create a hashtag that brings together the posts of the day. Or, for example, create small challenges, raffles, and competitions that encourage the audience to take a more active role during the presentation. 
Here is a website where you can create a live, fully interactive online competition: https://kahoot.com/
9. Give it a personal touch 
Personal stories have the power to connect us with others. If you are able to find a link between the information presented and your day-to-day life or experiences, take advantage of the pull that this resource can generate.
Depending on the situation, opt for a fun tone if you want to lighten the mood, an emotional one if you want to strike a chord or a more serious one if you want to tell a story that changed your life. Play with different emotions and get your story on the right track by learning how to use storytelling in presentations.
10. Use clear visual schemes such as infographics
No shortage of graphs and infographics! Many concepts are best understood through visual diagrams or numerical graphs. The more intuitive the information you present, the easier it will be for your audience to follow the thread.
By breaking down different ideas into a visual outline or organizing a sequence of events in one line, you allow everyone to quickly internalize what you are explaining by being able to see, in a single slide, a short and to-the-point summary.  
From now on, we expect you to fearlessly apply these tricks. With these aces up your sleeve, you will make an impression on your audience. 
---
Do you find this article useful?