Best 10 tips for webinar presentations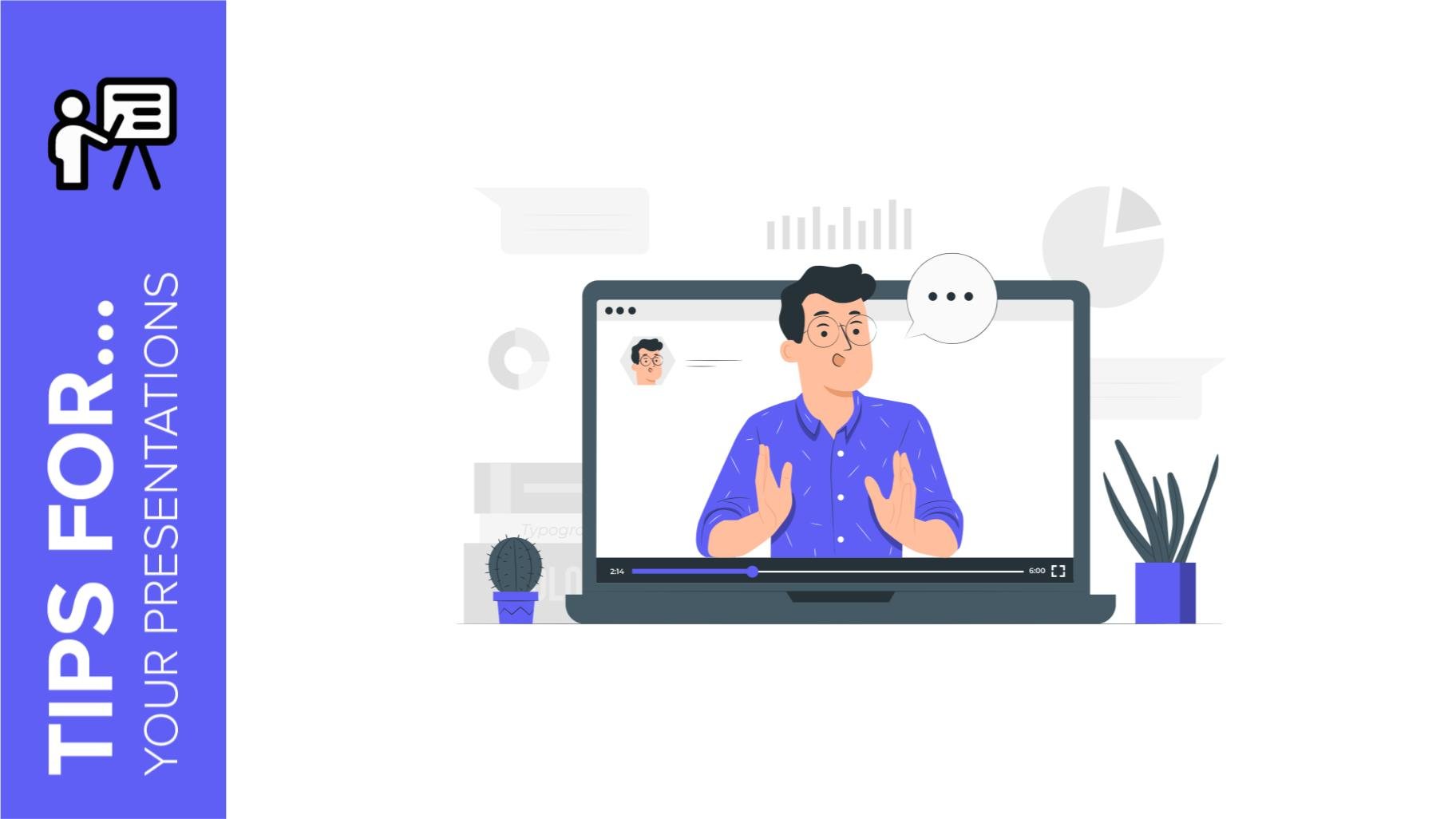 During the last couple of years, the popularity of webinars has skyrocketed. Thousands of people have taken advantage of the shift to online learning and have prepared their own webinars where they have both taught and learned new skills while getting to know more people from their fields. Thanks to online resources like Google Meet and Slidesgo, now you can also prepare your own webinar. Here are 10 webinar presentation tips that will make your speech stand out! 
Looks matter!
When we say "looks matter" we're not only speaking about your outfit. If you dress to impress, your presentation should  do, too. Use a template to save you time and to ensure that your slide design is on point. Slidesgo offers a wide range of template designs, use the one that better suits your webinar! 
For example, if you want to focus your speech on business subjects, this template will give your presentation a creative, yet formal look. 
Structure your presentation
Don't put the cart before the horse. It's important to introduce your audience to the topic you're going to talk about and then slowly build up and start getting into more complicated concepts. The most important thing: ask your audience. Create a safe space where anyone can feel comfortable to speak up if they don't understand something. 
Don't follow a script
The best way of connecting with your audience is speaking freely, getting into detail, sharing personal experiences and anecdotes that create relatable content for your public. Of course, it's important to follow a structure so that you don't beat around the bust, but always keep in mind that a natural speech is what truly captivates the audience. 
Language
Speak a language your public understands. If you're preparing a webinar for beginners, don't use specialized terminology that is hard to understand. Instead, be simple, clear and go over the mile to explain every new concept that comes up. On the other hand, if you're speaking for an expert audience, skip the introduction and go straight for the advanced themes! 
Engage
A webinar is not a monologue. Interact with your audience by asking questions, making surveys or games. Prepare a slide at the end of your presentation for a Q&A, your audience will appreciate it. 
Think outside the box
Be creative, rules are made for breaking them! Think of ways to make your presentation more interesting and don't worry if your webinar doesn't follow the traditional standard—being creative will make your audience remember you. For example, start the presentation with an interactive "two truths and a lie" game about yourself. 
Practice
Speaking in front of a public can be hard. Learn how to manage stress and keep calm. Ensure yourself that you're speaking about something that you're passionate about, and the words will come out automatically. 
Storytelling
Remember those long lessons back at school where the only thing you could think of is the time that was left before the period ended? Probably that teacher didn't know about storytelling. Anything is a story, and with the right tools, you can get anyone hyped up about it! 
Have fun!
Remember to have fun, speak with people, make new friends and simply enjoy the process of sharing your passion. People can tell when you're enjoying what you're doing, and that will make them pay more attention to your presentation. 
These are some webinar presentation best practices that will help you carry out a perfect presentation from start to finish. Do you feel ready to go? Download a template from Slidesgo and start filling it with the information you want your attendees to learn! 
---
Do you find this article useful?