Discover our new presentations created with AI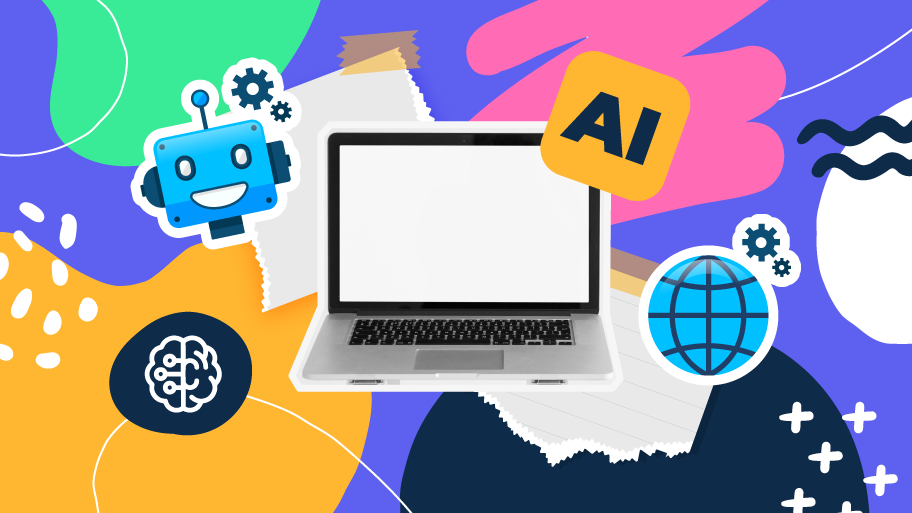 Artificial intelligence has suddenly arrived in our lives to revolutionize everything we thought of in a particular way. Now that they are available to everyone, the possibilities for creation are endless. You can generate images or entire texts with a few simple indications — wow, a few years ago that would have been unthinkable!
At Slidesgo, we want to get the most out of the use of AI, especially if it can bring content of great value to our users. But how? We already have our AI Presentation Maker (don't worry, we'll focus on it later), so what was the next step? To offer a ready-to-use product!
We have designed a range of presentations with real content on different topics (business, marketing and medicine) and, as we say, you can use them as they are created — read on to find out more!
AI Content
In this section of the website, we have grouped all those templates with the real content we are talking about. All the text you will find in the slides is generated by AI, adapted to the specific needs of each topic. You will have at your disposal content on how to create the perfect marketing plan, what your portfolio cover letter should look like, what data you should include in your pitch deck graphs and much more. With all this, will you miss our classic planet placeholder texts?
Thus, it is generic content, which you can use as a source of inspiration, as instructions or if it fits with your presentation, as is the text. The most important thing is that these designs (like all the designs from the website) are still 100% customizable. Adapt the text to what you need, customize it, delete, add and edit until you get the perfect result. We believe that having a default text can make your work much easier!
As in other sections of the website, use the filters to find your ideal AI-made template — filter by color, style, license or size!
To show you how these new templates look with the content, we are going to give you some examples. The designs are still as creative as always, only now with real content!
Road Maintenance and Rehabilitation Project Proposal
This template with geometric illustrations can be your ideal design if you are looking for a project proposal for your work on road rehabilitation maintenance. We have included content for all the sections of a project proposal such as the resources section or those sections where you need to use graphs to show the figures of your project.
Biker Stencil Aesthetic Portfolio
A portfolio should generally have three parts: content, design and a summary as an introduction — that's all you'll find in this template! Take references to create your own portfolio, get inspired to create your cover letter and prepare a very special work with an aesthetic design.
IT Software Pitch Deck
When creating a pitch deck, many questions may arise — this design will solve them all! In this type of template, we have defined the structure that a pitch deck should follow, as well as providing you with recommendations and indications that can be very useful. Find out what the content looks like in this tech-style template!
AI Presentation Maker
Maybe you have searched this section for a template for your next presentation, but you can't find the specific theme you need. No problem, we offer you the remedy for that too! As we mentioned in the introduction, we have available the AI Presentation Maker, a free tool that will allow you to create a complete presentation with just a few clicks. Think about the theme, style and tone and let the AI work its magic!
And that's it! We hope the information has been interesting and you are looking forward to trying one of these new templates. And don't worry! At Slidesgo we still have our templates with our classic placeholder texts. We don't want you to forget that Mercury is the smallest planet in the Solar System...
Discover here more AI-generated content templates!
---
Do you find this article useful?